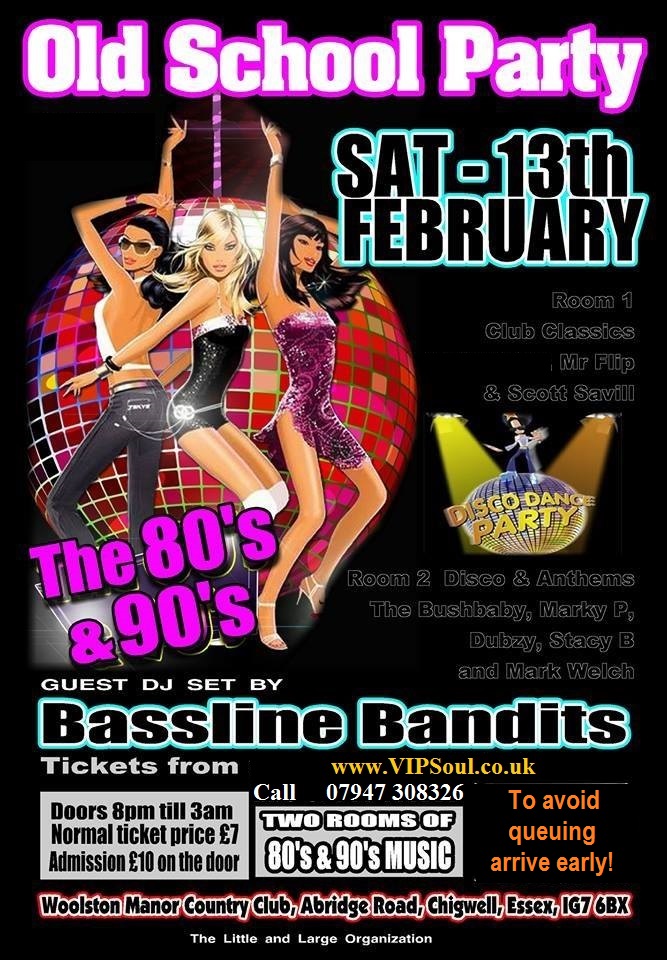 Posted By The Editor
February 13, 2016 - February 14, 2016
8:00 pm – 3:00 am
Categories: Cruise Events
An evening of the VERY BEST Old School music from the 80's & 90's at Woolston Manor, Essex!
---
ROOM 1:  80's & 90's
Flip, Scotty, Bassline Bandits
---
ROOM 2:  Disco & Anthems.
The Bushbaby, Marky P, Dubzy, Stacy B, Mark Welch on rotation.
---
THE COST
EARLY BIRDS HAVE ALL SOLD OUT!
TICKETS £7 in advance, 
£10 on the door if there is any left!
You have been warned its going to be one hell of an event.
---
www.VIPSoul.co.uk Ticket line 07947 308326. Or Book Securely Online Below!
---
---
Tickets not transferable or refundable arrive early to avoid queuing!
Location

Woolston Manor Golf Club