25/06/2014: Well yes you may have heard this and I am able to confirm I am ecstatic to be welcoming the awesome Juice FM team onto the Mothership of CruiseFM!
Here is the Juice announcement from their MD Dean Alexanda:
"Over the past week Juiceradiouk have been in secret talks with Cruise FM, as a result of these talks, juiceradiouk will cease broadcasting at 10pm on Sunday 29-06-2014 & will merge with Cruise FM to create a formidable black music radio station that will be broadcast on fm all across Spain morocco & Gibraltar as well as online across the world, you will be able to hear all your favourite juiceradiouk radio shows on cruise fm as of next week, this isn't goodbye this is the start of something bigger & better.
Juiceradiouk would like to thank all of our loyal listeners & the people behind the scene that helped us along the way, & hope that you will be with us as we embark on this new adventure." 

The Bushbaby xxxxx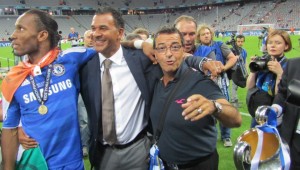 06/12/2013: It is with the greatest of pleasure that I am able to confirm that my good friend, and one of the original 80's Cruise FM idols – CJ Carlos, has brought his excellent Friday afternoon show, 15.00 – 18.00 GMT, to the station. The first broadcast of this will be 13th December 2013 with all the usual fun and madness that comes with "The CJ Carlos Show" the page will be hosted for shouts and general madness from his station show event page on Facebook, join in with all the fun here. Broadcasting to us live from his penthouse studios in Miami we guarantee that these shows will be truly off the hook "Tune in & Rip The Knob Off"!
27/11/2013: OK all the preparations are in place for the stations FIRST CHRISTMAS celebrations since the 80's and believe us its going to be a big one. With a top UK DJ lineup including Frostie, Mark Marky, Les Knott, Scott Savill, Soundchaser, Marky P and The Bushbaby playing the very best of 80's Soul Anthems, come along and enjoy all the fun. UPDATE EVENT NOW SOLD OUT!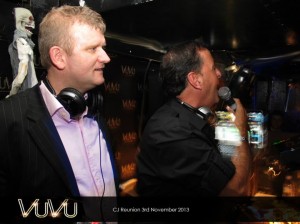 04/11/2013: Our first CJ Carlos Reunion event was last night and we brought the house down with full live band entertainment from:
The Lovetown Allstars performing the Bosra Sham hits,
James Colah performing Dystopia
and a live PA from that superb soul singer from the 80's the one and only Junior Giscomb.
DJ's Mike Gee, TC Fords, Roy Medallion, Mike Anthony and of course CJ Carlos absolutely smashed it.
See the pictures area for the visual experience from the night, which believe us WILL BE REPEATED IN 2014!
28/09/2013: The Cruise FM team including owners, managers, presenters, assistants, admin and general hangers on would like to thank all the stations listeners for voting for us which achieved for us an award in The Soul Survivors annual awards celebrations.
After only 4 months of broadcasting we are shocked, amazed and very, very proud to have also picked up an award amongst some of the industries A Listers: Bobby Womack, Omar, Fatback Band, Aitch B from Soul II Soul, Incognito, Robbie Vincent, Paul Trouble Anderson, Mario Biondi, Caister Soul Weekender, Natasha Watts, Bashiyra amongst many, many more.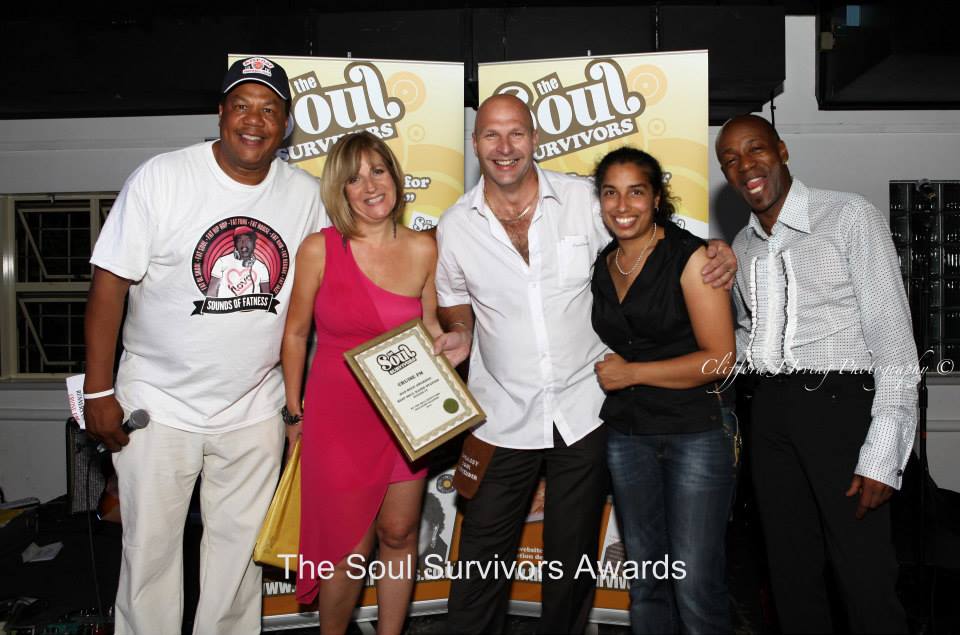 10/08/2013: www.CruiseFM.co.uk are so proud that after only 1 month of broadcasting we have been shortlisted by our loyal listeners in the Soul Survivors Awards for Best Soul Radio Station.
From all the crew, presenters, admin, tech and management all we can say is a VERY BIG THANK YOU.
OK so what´s next to do well Soul Survivors need to seperate the running for this prestigious award and need your final confirmation that we are the Best Soul Radio Station here http://www.thesoulsurvivors.co.uk/awards/
Thanks guys we REALLY appreciate all your votes so far and thank you again for your further support of YOUR STATION.