Release Date: September 24, 2013
0 Comments | Categories: Contributors
Chris "The Shirt" Elliott was brought up in SE London on a diet of Reggae,Soul and Jim Reeves (blame his Jamaican dad for that one).
Soulful or Funky House,RnB,Reggae,Ska,Rare Grooves and of course the best of Soul music are just some of the music genres which he enjoys listening to and will be in his shows on CruiseFM in some shape or form.
He started playing on internet radio a few years back on the original Sunrisefm and since then his stations have included the now defunct Vinyl Morpher Radio and lately Platinum Grooves Radio of which he was part owner.
His been known to hit the floors on various dance floors at Soul Nights and of course the infamous Caister Soul Weekenders but as his got older its more of a crawl rather than a spring.
Shirtys dress sense (loud shirts) and choice of football teams (Millwall) have had people questioning his sanity, but his choonz are good so we let him in lol. Look out for "Shirtys" shows here on CruiseFM and hope you enjoy them.
Chris's Facebook Show Event Page is linked here.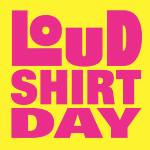 Chris The Shirt on www.CruiseFM.co.uk with Dance Hall Style by Cruisefm.Co.Uk Funky Music on Mixcloud